A SENSE OF HOME

written and directed by Jerrold Chong
A series of 6 short films about overseas Singaporeans, in collaboration with Blue3Asia and Finding Pictures
for Singapore Global Network.
Executive Producer:
Singapore Global Network, Daniel Yun
Associate Producer: Raymus Chang

Written and Directed by: Jerrold Chong
Co-director (Live-action): Victor Gan

Producer: Catherine Therese Zhang
Director of Photography: Tom Seah
Editor: Jerrold Chong, Victor Gan
Colorist: Chin Wen Khien
Music Composer: Jevon Chandra, Ernie Goh
Sound Design and Mix: Cheng Lijie
01 A DELECTABLE CONNECTION
Illustrations and Animation by Renee Chua
02 A FAMILY ADVENTURE
Illustrations and Animation by Lim Jia Ying
03 A NEW HOME
Illustrations and Animation by Jessica Goh
04 LOVE ACROSS BORDERS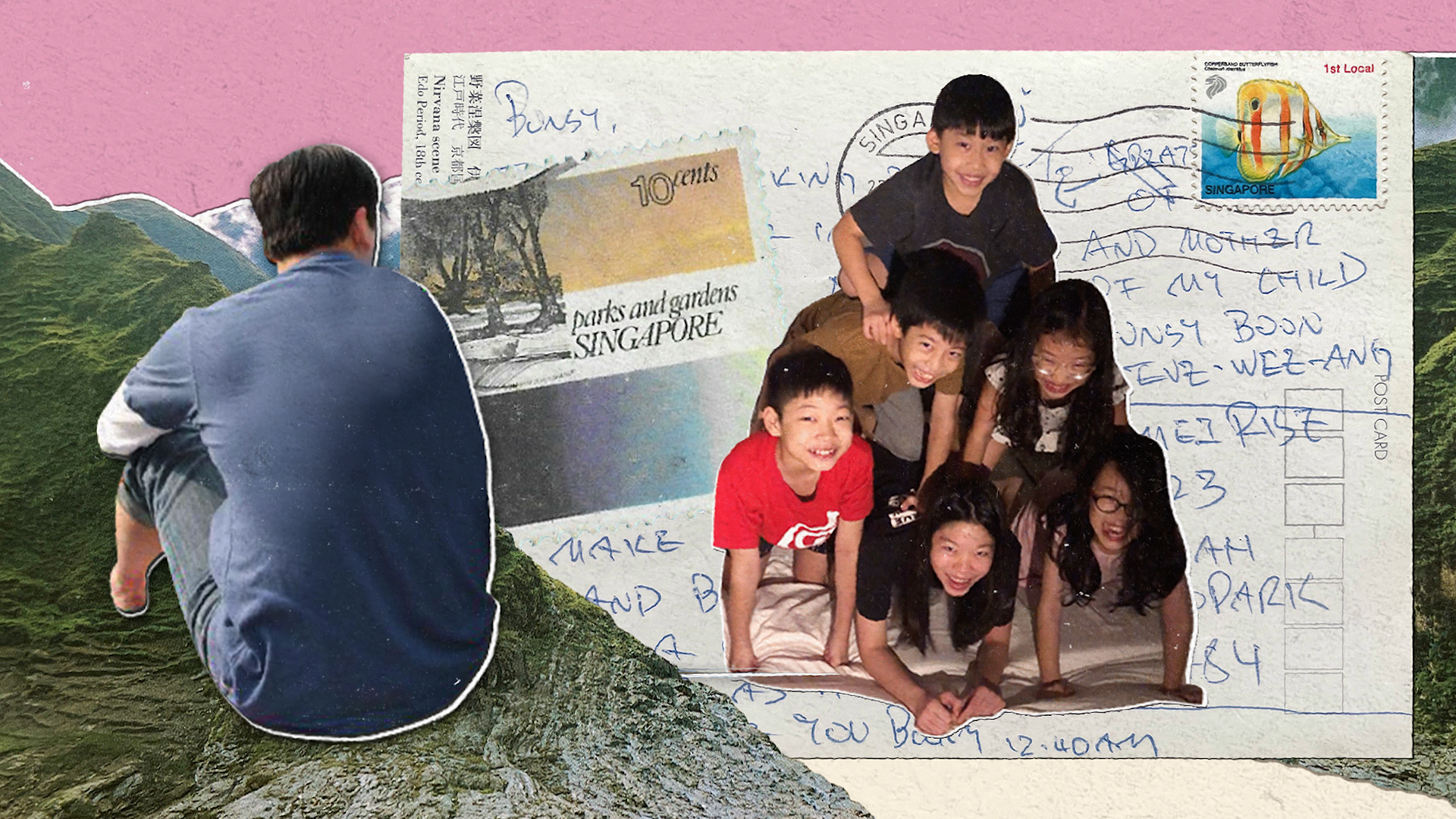 Graphics by Eunice Yip
Illustrations and Animation by Jessica Goh
05 OFF THE BEATEN PATH
Projection Graphics by Eunice Yip
Illustrations and Animation by Roxann Gan
06 MELODY FOR THE SOUL
Illustrations and Animation by Mok Yuin Peng and Rebecca Chng
Cannes Directors' Fortnight 2019
Quinzaine des Réalisateurs
PIECE OF MEAT

directed by Jerrold Chong
and Huang Junxiang
Piece of Meat
Official Poster
Enslaved in a surreal world of living objects, a Lamb Chop does whatever it takes to make ends meet.

Selections and Screenings:


Directors' Fortnight Quinzaine des Réalisateurs 2019 (France)
Annecy International Animation Festival 2019 (France)
Busan International Film Festival (South Korea)
Singapore International Film Festival 2019 (Singapore)
Guanajuato International Film Festival 2019 (Mexico)
27th Curtas Vila do Conde International Film Festival 2019 (Portugal)
Neuchâtel International Fantastic Film Festival (Switzerland)
Animasyros International Animation Festival (Greece)
Bucheon International Animation Festival (South Korea)
CRAFT INTERNATIONAL ANIMATION FESTIVAL (Indonesia)
- Award: Special Mention for Taking Environmental or Social Issues in The International Competition
STUFF MX FILM FESTIVAL (Mexico)
3D Wire (Spain) StopTrik 2019 (Slovenia)
NDP 2021: The Road Ahead
Official Music Video
Directed by Jerrold Chong and Huang Junxiang
In 2021, Junxiang and I were selected to direct the NDP 2021 Theme Song Music Video.

Though a mix of live-action and animation, the music video invites Singaporeans upon a journey to imagine a better tomorrow. We follow the footsteps of singers Linying, Sezairi, Shye and Shabir.

Each are inspired by a bold vision of possibilities, the resilience of our forebears, the kindness radiating within our communities and the renewed spirit to strive forth. This journey reminds us that we are all connected by an enduring Singapore spirit. As with every night, comes a new morning. The Road Ahead hopes to rally Singaporeans with a shared sense of optimism as we celebrate the nation's 56th birthday.

The music video has since topped YouTube Top 10 List of Music Videos for 2021, beating beat out songs by international artists such as BTS (#2, #6), Bruno Mars (#4), Lisa (#5) and Rosé (#7).
Curiosity: The Spark for the Arts
Commissioned Film for Arts in Your Neighbourhood (AYN) 2021 in celebration of NAC's 30th Anniversary
A Finding Pictures Production ---

Directed by Jerrold Chong
Produced by Mark Wee
Lead Animator: Novella Lian
Animators: Fatimah Maghfirah Razman Lee Yi Ching Eiris Lu Andre Quek Mark Wee Jerrold Chong
Art Director: Charlotte Ng
Character Design: Uma Bhojraj
Coloring Artist: Amanda Teo, Uma Bhojraj
Music Composer: Jevon Chandra
Sound Design: Jevon Chandra
WHAT HAS TO BE

A Film by Jerrold Chong


Husband and Wife grapple with the tragic death of their firstborn as they await the arrival of their second. Their recollections reveal a dark, repressed history within the space they call home.



Adapted from S. Rajaratnam's short story of the same name, What Has to Be explores the dysfunctional relationship between two grieving parents as they confront the inevitable truth of their unborn child.

A commission of Utter 2017, an annual Singapore Writers Festival initiative that supports the adaptation of Singaporean literature into moving media.
Screenings and Awards:
- 16th Asiana International Short Film Festival (Korea)
- In The Palace International Short Film Festival (Bulgaria)
- Best Animated Film Award (Open Category): National Youth Film Awards (Singapore)
- Best Director Award: Cartoons Underground Film Festival (Singapore)

Press:
https://www.sindie.sg/2017/09/stop10-oct-2017-what-has-to-be-by.html